We recently surveyed our blog subscribers about their presentation and communication training needs. They gave us some great feedback, and also asked some good questions. We answer them in a six-part series starting with this blog.
PowerSpeaking Master Facilitators Fiona Koh and Chris Brannen address this subscriber question:
"English is not my native language. Do you have any tips to share about improving, and speaking professionally?"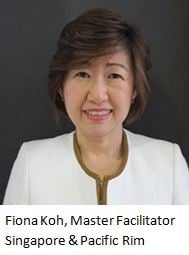 English can be rather complicated for a non-native speaker who is learning it, let alone if they're presenting in front of an audience. Should I pronounce it the Queen's English way or the American way? Will the audience understand me in spite of my accent? Am I engaging? Should I inject humor? All these thoughts ran through my mind in the beginning, when I started speaking professionally.

Then I realized I just needed to be understood! I had to focus on using simple words and being succinct. After all, the basic foundation of being an effective presenter is about being understood. It's not about showing off your vocabulary with big, bombastic words. Having this realization took a whole load of pressure off me.
Here are some tips that have served me well:
Keep sentences simple and short.

Practice in front of a trusted person whose English is better than yours, someone who can give you balanced feedback.

Use visuals (diagrams or pictures) to help complement your verbal messages.

If you need to get a pronunciation or definition perfectly correct, put it on your PowerPoint notes slide so you don't mess it up.

Pick up tips from professional speakers.

It's ok to make mistakes; just learn from them.
Final advice: Put yourself out there and gain more experience. The old adage holds true: Practice makes perfect!
E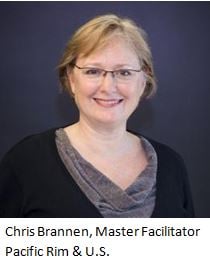 nglish isn't my native language, and I struggled for 15 years to sound professional. It was hard but the struggle was a good one. The struggle has given me a lot. I have learned I am too hard on myself; I have learned patience; I have learned to see the struggle in others, and much more. What I'm saying is that it was, at first, a negative thing that turned into a positive.
Here is what I did to improve:
I stopped being hard on myself and allowed myself to take chances and make mistakes—much like a child.

I started watching professional talks and wrote down key phrases, then said them out loud until they were mine.

I used a dictionary all the time.

I put key words used in my profession on Post-it® notes all over my everyday notebook.

I took a six-month class on English idioms and memorized—and memorized.
To this day, I find I make mistakes, but it is okay. For example, I said with confidence to about 20 people, "You have to nip this in the butt." The look on everyone's face was very strange. After my presentation, one person came up to me and told me what I had said. I didn't understand because I had memorized this idiom wrong and so thought all was fine. I had no clue. Then I heard, "The idiom is 'You have to nip it in the bud.'" I was shocked. For years I had been using 'butt.'
Final advice: The bottom line is…go to it, nip it in the bud/butt, full charge ahead—and just do it.
Next up in this series: How one-on-one, personalized coaching can help you break through barriers and elevate your presentation skills to new heights.
About the Author
PowerSpeaking, Inc.