Keeping Dreams Alive: Carrie Beckstrom, PowerSpeaking CEO, talks about finding a balance between workaday detail and working toward dreams.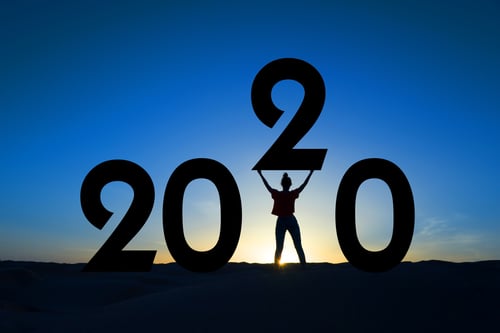 Recently I met with several PowerSpeaking team members to talk about topic ideas for a new, strategic communication project. It was near the end of a crazy-busy day, and we met via video call. "So, Carrie, what topic ideas do you have in mind?" As I tried, somewhat in vain, to shut the doors on all of the other busy detail in my head, I found myself staring at the ceiling and thinking, I don't have a single visionary cell left in my brain. No ideas. Nada. And I said so. One of the gracious team members came to my rescue: "It's no wonder! You've been going a mile a minute for weeks!"
Sound familiar? I'd venture to guess it does, ever since a microscopic organism completely changed the landscape and turned businesses everywhere upside-down. While we're faring well at PowerSpeaking, it seems the countless ways in which we do business are changing almost daily. And that means most of us feel like we're way too busy trying to keep the proverbial plates spinning in the air to think about being strategic or visionary, let alone reaching for dreams.
But there's an economic cost to staying mired in the daily detail, to not investing time—and/or money—in long-term, visionary work. I read a fascinating Deloitte white paper recently, which cited a Harvard Business Review performance assessment of 4,700 businesses during the last three recessions. Turns out, the companies that hunkered down, made the biggest cuts, and minimized risk didn't fare as well. The Deloitte report explained, "In other words, the group most likely to emerge from the recession as winners were those that struck the right balance between short- and long-term strategies by investing comprehensively in the future while selectively reducing costs to survive the recession."
There's also a personal cost to not carving out time for visionary work, no matter what your job is. Everyone has big ideas they'd love to act on in order to make a difference, to make things better. If those ideas are put on a back burner for too long, people just don't get as much fulfillment from their work. My happy place and sense of higher purpose as a leader happens when I consciously take actions that inspire people to reach new heights, beyond what they thought was possible. The more time I spend doing that, the more effective and fulfilled I feel.
Instead, my days are chock full of dealing with tactical detail, practical decision making, and the latest unexpected "fire." All necessary work, but I still want to strike that elusive balance between the workaday and the vision. After some thought and great conversations with colleagues, I've gathered these tips:
Schedule quality time for dreaming. It takes discipline to set aside time for more visionary, strategic work. Put it on your calendar, even if it's just a few hours each week. During that time, do away with distractions like email, chats, etc.
Take breaks periodically to activate creative, innovative thinking. Research shows that not taking breaks can lead to stress, exhaustion, and creative block; and conversely, taking regular breaks from mental tasks improves creativity. Running is my go-to for relieving stress and stimulating creative thoughts. For others it might be meditation, gardening, walking, you name it.
Connect with clients to gain insight into how they are navigating today's challenges, and to better understand their visions for the future. Step outside of your business's daily whirlwind to gain a broader, more informed perspective for the future.
Research and collaborate. Take advantage of free resources related to your work. Join communities of practice, brainstorm with your most trusted advisors, and scrutinize industry trends.

So, here's to finding balance, keeping dreams alive, and coming out of these troubling times wiser and stronger than ever.

On the journey with you,

CEO PowerSpeaking, Inc.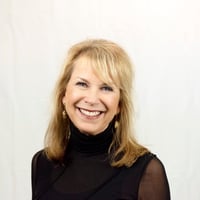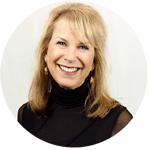 About the Author
Carrie Beckstrom
Chief Executive Officer, PowerSpeaking, Inc.
CEO Carrie Beckstrom and the PowerSpeaking team are passionate about helping organizations—at corporations like Genentech, eBay, Autodesk, and Gilead Sciences—develop powerful communication skills that inspire people and get results. Prior to joining PowerSpeaking, Carrie enjoyed more than 30 years' experience in the learning and development industry, where she led teams that made Training Magazine's "Training Top 125" 10 years in a row. Then, as now, she believes that "Our purpose is to make great people even greater at what they do every day."