Cellphones, laptops, tablets—everyone is connected. Decisions are made at warp speed. Mergers, acquisitions...it's confusing. Who do I report to this week? The ground is shifting under my feet.
Now they tell me I'm supposed to give a presentation in an hour and a half. Training? You bet I need training. Two days? Six weeks from now? You got to be kidding. My career is on the line in 90 minutes! Sound familiar?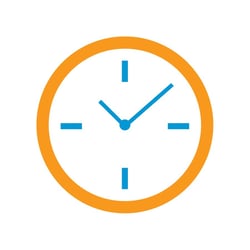 Wouldn't it be great if you had a few easy and effective tips to help organize and present that next mission-critical presentation? Well, here are PowerSpeaking, Inc.'s top 9 tips—in a nutshell.
Organizing Your Content
1. Develop a short, clear one sentence main message, i.e. "I have a dream."
2. An analogy, metaphor or memorable phrase for the main message increases retention, i.e. Informix's "The database with the future built in."
3. Repeat your main message a number of times during the presentation. Use the exact wording each time.
4. Stories and personal experience create longer retention. Illustrate points with stories, i.e. "Last week when I called on Bob Johnson, the CEO of Acme Jeans in Seattle, he said, "You know John, using your customer service strategy has doubled our market share." Then he said..."
PowerPoint Is Not The Talk...You Are!
5. Build your talk first, and then add visuals as you need them. Do not let PowerPoint templates determine your content.
6. Use fewer visuals, not more. People are persuaded by and respond to you, not slides.
7. Begin and end your presentation without visuals. People remember longer what they hear at the beginning and at the end. Your main message will have more impact without slides.
8. Design the talk so that every, say, seven to ten minutes you can turn off the projector and just talk to people. In PowerPoint and Keynote you can just hit the "B" button to make your screen go blank. Hit it again to make the slides come back.
9. When referring to a slide, stand at the screen, facing the audience and use your hand or a pointer to highlight the key words or images.
Related Blog Posts: 16 Tips For Creating A Winning Organizational Framework, Six Strategies for How to Contol Timing, Ensure Success by Staging a Dry Run, and How to Beat the Snooze Factor
About the Author
PowerSpeaking, Inc.