Oprah Winfrey's Golden Globe speech has been heralded as one of the best speeches in the last 50 years. How did she inspire her audience as she accepted the Cecil B. DeMille Award for lifetime achievement? Read on to catch the analysis, transcript, and video in this week's PowerSpeaking's blog…and ask yourself, "What's the application to business?"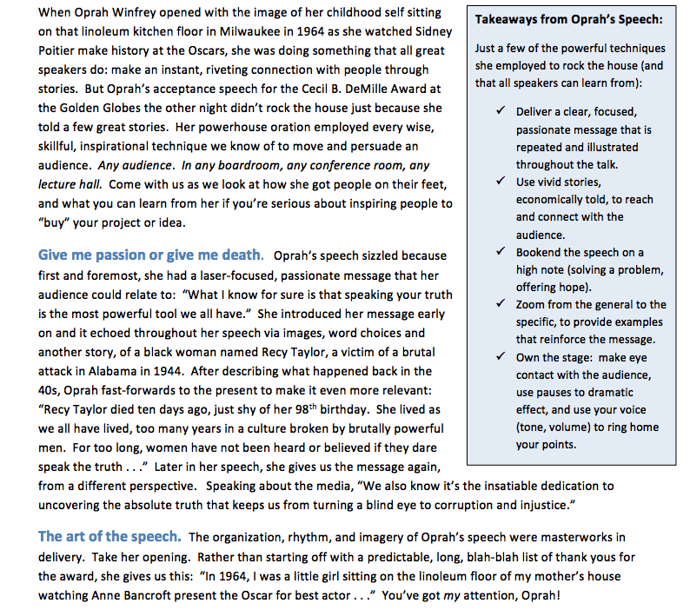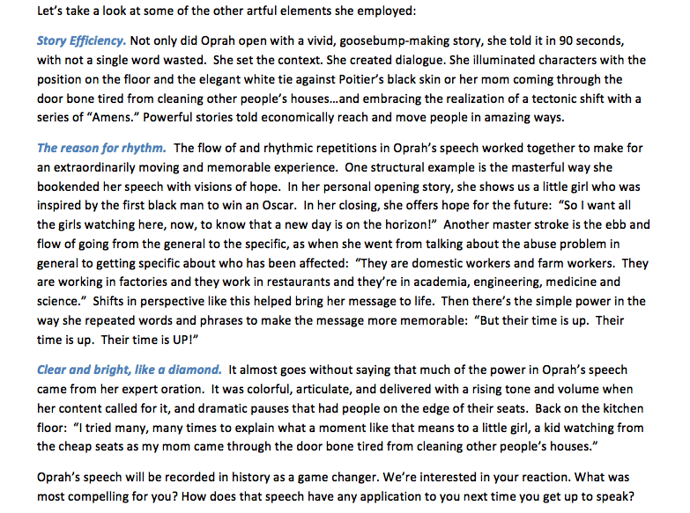 For the full transcript: http://www.cnn.com/2018/01/08/entertainment/oprah-globes-speech-transcript/index.html
To watch the video: https://www.haaretz.com/us-news/1.833633
About the Author
PowerSpeaking, Inc.