Nerves impact everyone and are often the #1 reason people seek help for their presentations. How do you tame the butterflies in your stomach? Or avoid the 'melt down' feeling right before a talk? We offer 5 simple tips for before you even get in the presentation room. We call them Stealth Strategies for calmer, more confident presentations, since you do them way ahead of the talk.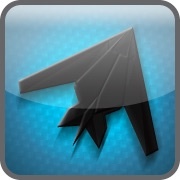 Take Time – Prep Content Early
Cramming for midterms the night before a test may have worked fine in college. When it comes to professional life and your leadership presence during a talk, you need to start early. Once you get notice of a presentation event, start prepping your information and finalizing relevant slides. Complete this process enough in advance to give yourself a few, if not more, days to absorb the material. (Throw it together last minute and your talk will invariably have that feel.)
Now bring on the Stealth Strategies:
Testing, Testing…One, Two
Your slides and content are in the can. Great. But if you want to reduce your nerves, you must rehearse out loud.
For most presenters, "rehearsing" means sitting at their desk silently clicking through the slides they'll use for the talk. This is not enough! Find a private place where you can look at your slides, but speak your presentation aloud. Skip this critical step and you cheat yourself out of sounding polished, feeling more at ease, and your content having more flow. Saying it aloud and timing yourself assures it fits within your allotted time (versus spilling over). And you come across like a pro.
Mirror, Mirror, on the Wall…
We can't urge you enough to commit to this stealth strategy: Speak your presentation aloud before your bathroom (or living room) mirror. Doing so allows you to observe your own style. Is your stance wobbly? Then as you practice, keep your stance solid and balanced. Are your hands fidgeting? You can catch this distracting behavior in the moment and modify it. Let your arms and hands rest at your sides for a moment. Then try some big, confident gestures, elbows away from the body. Practicing before a colleague in a side boardroom can also give you this feedback.
Make Like an Athlete…aka, "3 Words"
Leading up to game events, talented stars like basketball wonder Stephen Curry of the Golden State Warriors, do performance visualization. You too, can visualize your ideal for how that presentation goes.
A variation on this we call "3 words." Pick 3 adjectives for how you want to come across during your presentation. Perhaps they are rooted in feedback you've gotten about how you could improve. Some possibilities: "Confident." "Engaging." "Connecting." "More Energy." "Bigger voice." "Expert." Select two or three and spend time visualizing yourself embodying these adjectives. Work your own neuroplasticity and let your brain "marinate" on these words. In the minutes right before you present (and literally as you begin), keep visualizing that you will embody these words…and you will.
Turn to TED
One TED.com talk offers fantastic support to boost your confidence before an audience and help you minimize nerves. Harvard social psychologist Amy Cuddy's wildly popular talk, "Your Body Language Shapes Who You Are," helps you reduce the nerves. Her personal reveal of a past health trauma and needing to present offers comfort as well. If Cuddy learned to "fake it 'til you become it,' you can too.
https://www.ted.com/talks/amy_cuddy_your_body_language_shapes_who_you_are?lang uage=en
So check the melt down at the door and send those butterflies packing. These simple shifts to your preparation process will help you to deliver a more confident and engaging presentation. We are already visualizing your success with these strategies…are you?
Related Blog Posts: The Perils of Adrenalin: 35 Proven Strategies of Turning Anxiety Into Positive Energy, 16 Tips For Creating A Winning Organizational Framework and Ensure Success by Staging a Dry Run