I read a recent study by tech giant IBM that came to a pretty startling conclusion: In the next three years, approximately 120 million professionals worldwide will need to develop more effective behavioral skills and new ways of working together in order to succeed in the evolving digital age.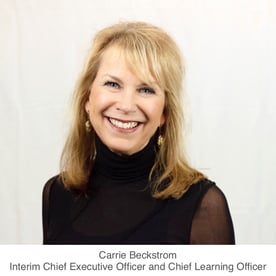 In the study, IBM researchers surveyed 5,500 executives in 48 countries, asking what skills their businesses would need most in the near future. Predictably, the executives cited an ongoing need for technical skills. But surprisingly, the biggest challenge they identified was finding people who excel in the so-called "soft skills," like being adaptable to constant change; collaborating well in teams; managing time to align with key priorities; and communicating effectively in the business environment.
I love the way Diane Gherson, IBM's Chief Human Resources Officer, described in a media interview the critical need for these not-so-soft human characteristics and capabilities: "The digital environment requires that we work in an iterative way; that we work in teams; that we're constantly adapting to external signals and pivoting … It's called mental fluidity, adaptability—and this is becoming really, really important." Regarding those capabilities, she added, "We've got a huge talent shortage looming, and they [corporations] have not yet attacked it."
I think the IBM study findings, as well as insights from business leaders like Gherson, substantiate what has always been at the heart of PowerSpeaking, Inc.'s business: a passionate belief that developing people's communication skills is critical to elevating individuals and businesses to new heights.
"Communicating effectively in the business environment" is one of the top behavioral skills identified in the IBM study, and it has been our focus for more than 30 years. We've trained thousands of people in the art and science of powerful communication, and seen again and again how it's as important to the bottom line as the technical specs of a next-generation product release. Clear, confident, passionate communication has the potential to enlighten, inspire people to action, transform the dynamics of a team, or remove the most stubborn obstacles to success.
So, while communicating effectively has always been an asset in the business environment, it's also true that the workplace is changing in ways that make it more critical than ever, as evidenced by the IBM study. As organizations become more matrix- and project-oriented—not to mention more global and culturally diverse—communication becomes more complex and challenging, both individually, and across an organization.
It's an exciting time, and because of our deep knowledge and expertise, PowerSpeaking is in a unique position to help people and organizations put stellar communication at the top of their talent list—and employee development programs. IBM's Gherson says it's time businesses put skills like communication "at the center of our talent strategy." She adds, "That's the currency for advancement."
We couldn't agree more.

Interim Chief Executive Officer and Chief Learning Officer