You're a technical expert with a critical presentation to give. You walk into the room and see your peers in the front rows while your management team outlines the periphery.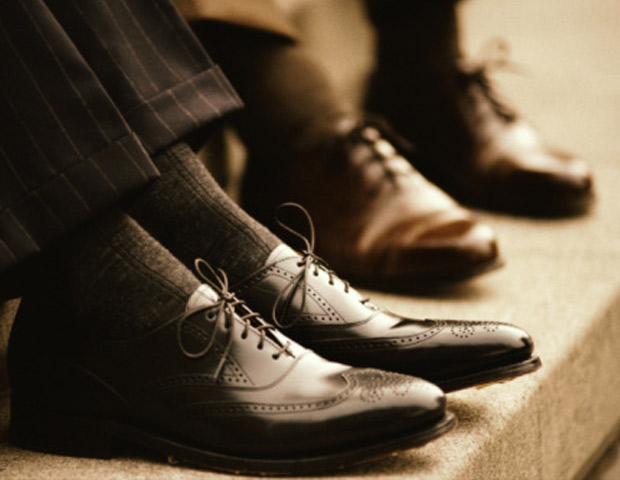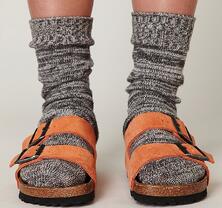 You have a dilemma. If you go into detail, you bore management. If you present the big picture, the techies assume you don't know the specifics.
Don't worry. With a little preparation and a good grasp of audience expectations, you'll satisfy the needs of both groups.
Technical Content vs. Management Demands
It's important to remember that each group values different information and presentation styles.
Technical audiences want content rich in detailed data analysis, design specifications, theory and statistics. They expect you to know the jargon and to use technical terms. They want to know about the research behind your details, and they appreciate information such as algorithms, process-flow diagrams, feature lists and coding examples.
Management audiences prefer content about the overall impact of your proposal: the cost, ROI and benefits. They want the high-level view, with a focus on solutions and summaries (not details). Management audiences are accustomed to analogies and metaphors and also find a focus on planning and future business implications to be helpful.
Visual Aid Demands
Clearly, technical and management audiences look for different content in a presentation. They also expect different visuals.
Technical audiences want data-rich graphs, charts, and diagrams. Schematics, flow charts and equations are also important. Technical audiences do not expect (nor want) glitzy PowerPoint presentations with dancing bullet points. In fact, such effects put off a technical group. It's the data that matters to them, not the image.
Management audiences also want charts and graphs, but don't need the extensive detail. Trend lines and ROI-related visuals will be more helpful to them. Management audiences appreciate polished presentations and are more likely to respond positively to slick visuals.
Split-Level Presentations
If you expect to present to a mixed (technical and nontechnical) audience, you'd be well advised to have both detailed and general content and visuals that appeal to both sides of your audience. You should also consider giving time to each audience group.
One presenter we worked with noted that with these audiences, he starts by announcing, "Today, I'll be doing a 'split-level' presentation. The first 10 minutes will be a big-picture, market-focused summary. In the next 10 minutes, I am going to provide an overview of the technology involved and in the last 10 minutes l plan to go into the detail and present the results of our code review. Feel free to leave in the middle if that is not what you want."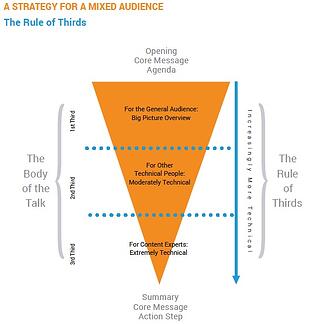 To succeed with these presentations, doing your homework is critical.
Be audience focused. Get as much information about the audience as you can prior to the event.
Speak to your host/sponsor. Speak to whoever invited you to present or call attendees in advance and ask them what they expect.
Get to the meeting early and talk to people. On the day of the presentation, arrive early. It is surprising how much information you can attain through a few conversations.
Take a calibration. During the talk, check in with your audience for feedback. You might then change course and go deeper into detail or offer an overview instead.
We Need Both Groups
A comment by an engineer in one of our recent programs was very insightful. "You know, there is an assumption with technical people that because management is not interested in the details, they really don't understand what we're doing," he said. "We need to keep in mind that both groups are very bright people. We need the sales and marketing, plus the strategic and business perspective to be successful. We also need the creativity and in-depth understanding of our technical people. Each group is critical to our success."
Ensure your success at your next technical presentation by preparing and delivering for both technical peers and management's interests and expectations.
Share this blog with your friends: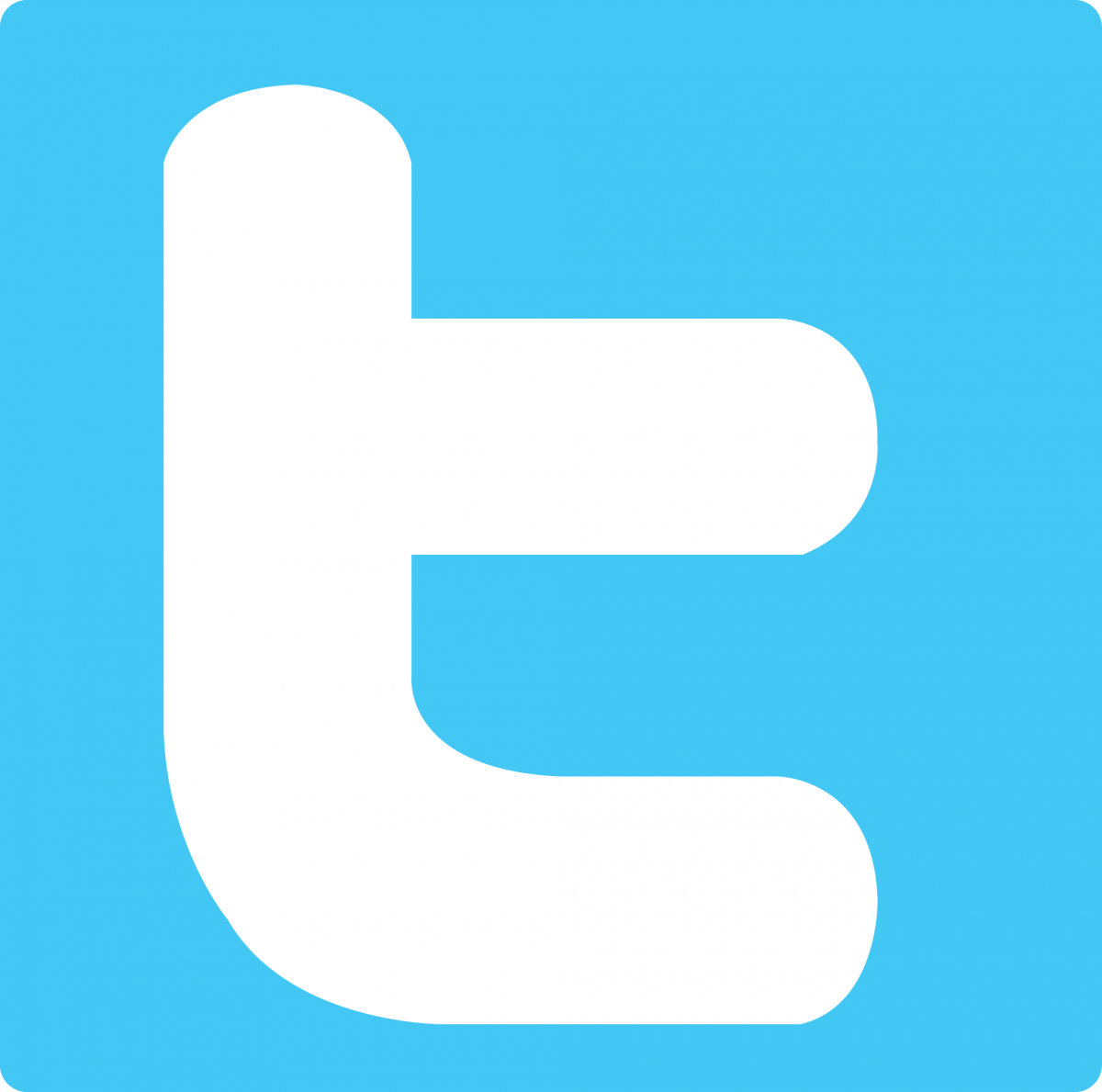 Related blog posts: Avoid Slide Misinterpretation
About the Author
PowerSpeaking, Inc.