During his all-hands meeting on a visit to Beijing, a VP repeated the message of his presentation many times: "Walk the talk." There had been a period of low employee morale in the region due to negative press coverage. Hence, he implored the China directors to model integrity to push morale higher.
After the all-hands, the directors convened to make meaning of the presentation. They determined that "Walk the talk" meant that he was commanding the directors to walk the floor and talk to employees more. And that's what they did.
How idiom-filled is your language? Are you aware of its impact on global audiences?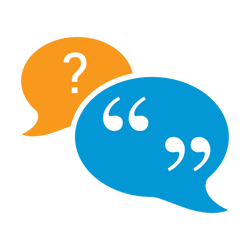 During a presentation, how often do you say things like:
At the end of the day

Through the roof
Across the board
Bang for the buck
Land an account
Table a discussion
Strike while the iron is hot
Out of the loop
Jack up the price
Bite the bullet
Comparing apples to oranges
Pull the plug
That's the thing about American idioms – we're so accustomed to them that we don't even notice we're using them. That's a danger in presenting to colleagues outside the States.
PowerSpeaking, Inc.'s Global Presentations workshop can help you be a more effective and strategic speaker with global audiences, avoiding unconscious mistakes and misunderstanding.
Global Presentations™ An advanced presentation skills program
Whether presenting in a new cultural business environment or wanting to create a presentation to deliver to multiple world-wide locations, this program provides a quick way to fine-tune your presentation for maximum effectiveness by focusing on: delivery style, content and visual aids, and skills for facilitating the Q & A section.
Duration: 5.5 hours, facilitated workshop, 9:00 AM – 2:30 PM with a working lunch
Maximum Participants: 24
Objective: To develop global presentations skills with respect to delivery style, organization of content, visual aids and the Q & A session.
Who Benefits? Anyone who has already the foundational skills in presenting and is now
presenting to a multicultural audience either virtual of in person

planning a business trip that includes making presentations
planning on delivering a presentation in multiple world-wide locations
want to have feedback on their global message
want to develop a global general or cultural-specific delivery style
want to improve facilitating questions and answers in a multicultural setting
want feedback on a presentations effectiveness from a "global-mindset" perspective
Outcomes:
Diagnose current presentation style
Understand cultural differences in expectations of speakers
Develop and deliver two different delivery styles for establishing credibility for a global audience
Learn to style-switch on three cultural dimensions:

formal/informal, background/foreground, direct/indirect
Learn what gestures are not appropriate for which cultures
Learn key tips for delivery style
Learn the different connotations of colors in different cultures for designing slides
Modify slides for a global audience
Facilitate an effective cross-cultural Q & A session
About the Author
PowerSpeaking, Inc.