By now you've probably received at least a dozen emails from companies and organizations that want to let you know how they're taking care of business and their customers during this scary Coronavirus reality. While a flood of emails is usually annoying, we're beginning to view the flow as heartwarming. It feels like community, like all of us trying to take care of each other, to keep the world as we know it, turning.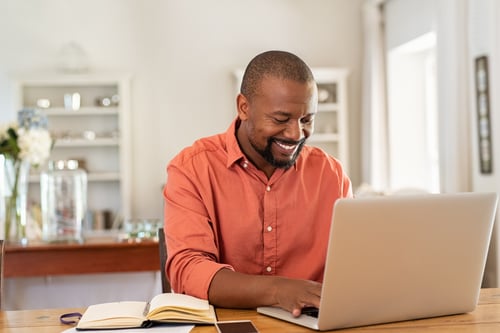 Speaking of taking care of business, more and more of our clients are choosing to continue their learning journey with us by signing up for live, virtual versions of our workshops. One of our large biotech customers did just that recently, and found they got the same high-impact training as they would in an in-person program. Master Facilitator Lisa Rothman shared with us that, "In the private virtual coaching sessions that followed the workshop, participants shared stories of how they had immediately and successfully applied what they had learned to advance their projects. One participant who is working on grants for life-saving medical research told me he had used our agenda/check-in tool in a recent meeting, which helped them accomplish everything they set out to do. Another participant used our time together to work on a presentation she'll deliver to her supervisor next week. The first version she presented didn't make it clear that if her recommendation isn't approved, a trial's lab work will be postponed for three months. We pinpointed where vague language was contributing to confusion. She now feels much more confident that she is making the best possible case to advance the project, and she understands what she needs to do in the future to be as clear and assertive as possible in the interest of the company."
Powerful communication skills mean powerful results. So, let's keep learning together—virtually.
Here are the resources we can offer you:
PowerSpeaking®, HighTechSpeaking®, Speaking Up: Presenting to Decision Makers®, and all other PowerSpeaking programs are available as live, virtual workshops. So is one-on-one coaching.
We offer online microlearning, at your command. Our rich library of self-paced, on-demand, online courses with byte-size episodes, allows you to learn wherever and whenever it's convenient. From our jumpstart PowerStart video series to our post-program Plus video refresher library, the self-paced learning opportunities are many.
Learn more about our live and online virtual solutions.
Need to run a virtual meeting an hour from now? Here's a cheat sheet, by way of a blog we posted last year, that you're welcome to use. It contains best-practice tips for running virtual meetings.
And remember, all of these virtual and online resources are available to you and your organization whether we're all pulling together in a crisis, or when, thankfully, the crisis has passed.
On the learning journey with you, and our best wishes for your good health and stable business,
The PowerSpeaking Team
About the Author
PowerSpeaking, Inc.