Think you can use phrases like, "a needle in a haystack" or "it's like herding cats" in your presentation anywhere in the world? Think again, and listen to Master Facilitators Chris Brannen (Asia), Anshu Arora (India) and Sarah Palmer (UK and Europe) give some pointers on how to tailor the three key elements of presenting—Staging, Substance and Style—depending on where you are on the globe. Read on . . .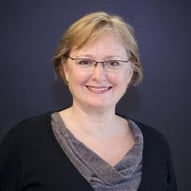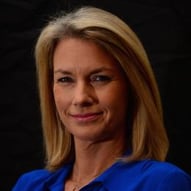 We recently asked three of our Master Facilitators, Chris Brannen (Asia), Anshu Arora (India) and Sarah Palmer (UK and Europe), to talk about what presenters should keep in mind when it comes to Staging, Substance and Style when speaking to international audiences.
Let's start with Staging. What norms do you see in your part of the world?
Chris: Establishing credibility is at the core of staging, especially in Asia, where how you package your presentation is critical. That packaging includes everything from the arrangement of chairs in the room, to the quality of your materials, to the sound system. In Japan, I've seen presenters measure the distance of each notebook from the edge of the table when they're setting up. Once I saw a presenter who did a fantastic job, but afterward, the comptroller told me he thought she wasn't prepared. When I probed to understand why, he said that when he first entered the room, the presenter and hotel staff were still arranging chairs. That colored everything he heard afterward because to him, the "stage" hadn't been set, which meant that she wasn't prepared—and that affected her credibility. Contrast that with most audiences in the U.S., where it's much more casual and not unusual to see a presenter still sipping coffee and talking with the AV person while people are arriving. So, in Asia, presenters need to be much more conscious of and attentive to the fine details of staging in order to establish credibility.
Sarah: Though cultural considerations are critical, when I teach PowerSpeaking programs, there are times when I challenge cultural or industry norms. For example, class participants in one country might tell me that their "normal" is to deliver their presentations sitting down among the audience, where they are simply narrating their slides. But because I know that standing up, making eye contact and engaging with the audience gives you an authority you don't have when sitting down, I might challenge them to try standing for part of their presentation, perhaps when they come to an important slide.
Anshu: On the subject of slides, an ideal slide deck rolls bite by bite, revealing small and digestible chunks of information. Swapping center stage between yourself and the slide is an art we practice in India. Presenters in India are stepping ahead with laser display in presentations and simulating ideas through participant involvement. I remember facilitating a workshop for a manufacturing organization that used laser projections to show molecular composition and involved participants live to alter the molecular movement—all as a part of staging.
How about Substance?
Chris: I don't see Substance as a huge differentiator, although there are cultures, like in Japan, where background and context are more important. For example, in the U.S., it's acceptable—even preferred—to start with your bottom-line message. In Japan, audiences want the context first, as well as how you got the information you're presenting.
Sarah: Sourcing your information is particularly important in Europe if you're giving a scientific or technical talk.
Chris: Another difference is how direct you are with your substance, comments, feedback. I find throughout Asia, a lot more directness and authority are expected from the presenter. When I'm in the U.S., I do less of that. There, it's more collegial, much more of a discussion than a one-way presentation.
Anshu: State the most important points first, assertively! India is definitely content driven. Good, well- researched content and not too much of it, is the mantra. The bottom-line-first approach is received better.
Sarah: Then there's the use of humor. In the UK, humor is great, but in other parts of Europe they want you to just stick to the facts.
Anshu: Indeed, humor has to be used cautiously in India as well.
Chris: I find that when I'm teaching in the U.S. or the Americas, I use a lot of colorful analogies, metaphors and idioms. "A needle in a haystack." "It's like herding cats." When I teach in Asia, I have to edit out all of those, or if I do use them, I explain their meaning. When you're presenting internationally, you have to be careful about idioms that are understood in your culture, but maybe not in others.
How about Style—body language, voice, demeanor?
Sarah: No matter where you are in Europe, there are subtle but important differences. Take gesturing. The further south I go, people talk with their hands all the time. Lots of energetic movement and gesturing. While we definitely encourage gesturing in workshops, sometimes it can be too much. It can detract from your content. That's where our use of video cameras becomes so valuable. I'll encourage someone to calm it down, gesture to emphasize important points rather than all of that continuous movement. When we play back the video and they see the difference, they're blown away.
Chris: In Japan the cultural norm is not to gesture as much as elsewhere. On the other hand, I'm finding that in our programs, participants are beginning to embrace it, become more dynamic. Another norm in Japan is to speak in a softer voice, because in general, it denotes a higher level of intelligence and credibility. But it doesn't work well in presenting to audiences. I remember a workshop where one young Asian woman, an engineer at a global high-tech company, stood up to introduce herself, looked down, and spoke so softly no one could hear her. In coaching her one-on-one during the class, she told me that no one had ever told her to speak up. With encouragement and practice, by the end of the workshop, she was speaking so all could hear and engaging the audience.
Anshu: What we say in India is, the moment you open your mouth, you are placed! This is how important Style is. There is a very thin line between being assertive and aggressive, and it is your style that brings in the finesse that the floor demands. Whenever we present in India, our focus largely is on gesturing for a reason, and toning down excessive hand movements.
I remember facilitating a session where the participant was an impeccable speaker and extremely confident. When I looked at him, I thought, here it is—an ideal presenter with no flaws! Well, until we saw his video in the coaching session! While speaking, he clasped his hands every two seconds, and it appeared absolutely inappropriate when we viewed it on the video. Sometimes, we do not realize how a gesture adds up or brings down the level of what we deliver.
How would you sum up what presenters should keep in mind with international audiences?
PowerSpeaking teaches these powerful techniques and more in all of our workshops. Sign up for any of our programs and you'll learn how to be a speaker people listen to. Register two or more people for any of the courses below by responding to this blog and you will receive a 25% DISCOUNT:
Confident Speaking For Women – Strategies to be clear, confident, and courageous in your communications February 12, 2019 (9am –12pm), San Francisco, CA March 8, 2019 (9am-12pm), Redwood City, CA
Speaking Up: Presenting to Executives® – Strategies to effectively communicate with executives. March 14, 2019 (8:30-5:00) Redwood City, CA
PowerSpeaking® – Be organized, confident and manage the dynamics of the room. January 29 & 30, 2019, Redwood City, CA
FastTrackSpeaking® – Effective speaking to a wide range of audiences from team meetings, conferences, to decision makers. February 13 &14, 2019, London Heathrow, UK February 26 & 27, 2019, Redwood City, CA
HighTechSpeaking® – Simplify complexity: Making high-impact technical presentations. February 13, 2019, London Heathrow, UK February 26, 2019 (1-day program), Redwood City, CA
To register, click here.
Please don't hesitate to contact us if you have any questions.
The PowerSpeaking Team
About the Author
PowerSpeaking, Inc.