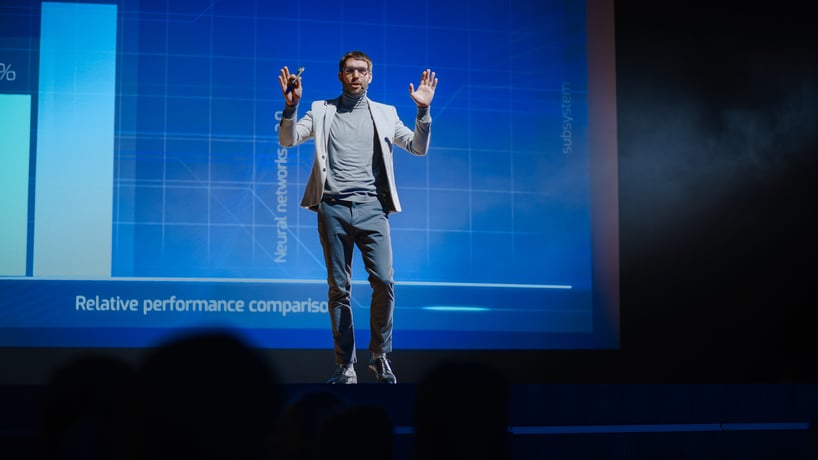 On day one of the 2023 European Women in Tech Conference, Janet Maldonado, Head of Engineering, Boehringer Ingelheim, stepped onto the stage to deliver her talk, "Disrupt or Be Disrupted: Embracing Change to Thrive in the New Frontiers of Technology."
She stood silent for a few seconds. Then suddenly, there was a loud screeching, beeping sound in the auditorium.
As the annoying sound continued, Janet stood silent. Audience members looked at each other as if to say, "What's happening?"
When the screeching stopped, Janet said, "Raise your hand if you recognize that sound." About two-thirds of the audience raised their hands.
That familiar electronic screech cutting through the air of the auditorium was that of the old dial-up modems, and Janet opened her talk with it to make a point: how quickly technology changes.
What a creative way to introduce her "embrace change" message! She added that the job she has now didn't even exist when she went to university.
The best conference speakers know how important it is to grab the audience's attention from the beginning. And the more dramatic or surprising your opening, the better (as long as it's relevant and illustrates your main message).
But of course, there's more to standing out as a keynote or conference speaker than just your opening. In this blog, you'll learn many more strategies and practices the best conference speakers use to deliver engaging, memorable talks.
Let's get started . . .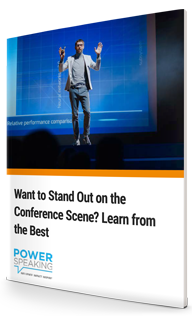 Don't have time to read the whole guide right now?
Let us help you succeed with our guide on Want to Make a Difference? Learn From the Best. Get the PDF version that you can save to your desktop and read when it's convenient for you.
(Direct Download, No form required):
Content:
Start With Your Audience
Let's assume you've already picked your topic. Before you dive into the details of your content, step back and think about your audience.
Do you know the makeup of the conference attendees as well as you should?
What would interest them most about your topic? (In other words, why should they care?)
What might they already know, what's likely to be new to them, and at the end of your talk, what do you want them to think/feel/do?
In a recent PowerSpeaking Live! panel discussion I hosted on high-impact conference speaking, Rebecca Mackenzie, Global Director, Product Marketing for Salesforce, offered some great pointers for getting to know your conference audience well in advance . . .

I couldn't agree more with the suggestions she makes:
🔹 Read the event registration page closely to determine what the conference organizers are promising the audience.
🔹 Speak to people who have a similar profile to your audience and ask them for input
🔹 Make sure your title and abstract accurately reflect what you're going to present
In addition to Rebecca's tips, I'd add this:
Remember that the most memorable speakers connect with their audiences on an emotional level. Being an expert in your field is important to build credibility, but the human beings in your audience want to see your passion for your message, and they need you to connect it to something they care about.
Speaking of your message, let's look at how to make it clear and memorable.
Nail Your Main Message
Even if you have complex ideas or data to discuss, your presentation should have a clearly stated central purpose or key message. Why are you presenting the data? What do you want your audience to remember?
Here's an example. Let's say you're a space technology professional, you're passionate about the endless potential in space research and travel, and you want to convince a lay audience that it's not just for astronauts and scientists.
That's just what Rachel Lindbergh, Space Policy Analyst and a PowerSpeaking Live! panelist did when she stepped onto a TEDx stage and proclaimed, "Space is for everyone." After her pre-talk coaching session with us, she told us that developing such a concise, compelling core message was key to her talk's success.
A short, clear, compelling main message accomplishes several important things. Join me in going a little deeper into the power of a strong main message, from this webinar video clip . . .
Captivate With Your Opening
Audiences decide within seconds whether they're going to give you their full, rapt attention—or start checking their smartphone.
Remember, conference goers typically have loads of talks and workshops to choose from. If they've selected yours, convince them early on they've made a great choice.
Here are some examples of engaging—and not so interesting—openings . . .

I'd add that one great way to see dazzling openings in action is to watch the most popular TED Talks. Because the topics range from self-improvement to science, you should be able to find speakers whose "ideas worth spreading" are related to your expertise or industry.
Create Concise, High-Impact Content
To make the greatest impact, all of your content should be crystal clear, concise, and compelling. And as mentioned earlier, it should be audience-centric.
Often, content experts are so involved in the detail of their topic and their own expertise, they lose sight of their key message and what would best serve their audience.

I love this clip from a recent PowerSpeaking Live!, in which Master Facilitator and Coach Janell Payne talks about staying out of the weeds . . .

Janell is so right to stress that:
🔹 When creating the content for your talk, it's best to start with the end in mind, your call to action. Again, at the end of your talk, what do you want them to think/feel/do?
🔹 Never stop building your "brevity muscle." Audiences never think, "Gee, I wish that speaker would have made their point in 10 sentences instead of one."
🔹 Don't use your slide deck as a starting point. Your key message and call to action should drive your content creation.
Speaking of slides, job search and recruiting platform Indeed offers many great tips on how best to use PowerPoint in their "16 PowerPoint Tips and Tricks for Your Presentations."
Use Your Body and Your Voice!
Much as we'd all like to think our wonderful, expert content should "speak for itself," the truth is, you need to use your whole self to make it sing.
Your posture, movement, facial expressions, gestures, tone of voice, and vocal range can all combine to take your talk from good to great. And if you're authentic when you do it, your audience feels a stronger connection with you.
Still skeptical? Have a listen to author and keynote speaker Liane Davey, a recent PowerSpeaking Live! panelist who demonstrates how important it is to make that authentic, "physical" connection with the audience . . .

I love Liane's top tips:
🔹 Record your practice talk, watch it without audio, and look for places where your body language isn't congruent with your words
🔹 Speaking of which, remember that research shows people will believe your body language more than your words
🔹 Whatever you need to work on, make small, incremental changes (it's easier to do!)
So, to level-up your conference-speaking impact, get physical!
Now let's move on to what is arguably the most important thing you can do to make your presentation a resounding success.
Practice Early and Often
If you aren't already a devotee of practicing your talk until you know it backward and forward, I encourage you to become one.
But "practice" doesn't mean just memorizing a script.
It means standing up, putting your full script aside, and practicing out loud with any slide deck and/or props you intend to use. If you can enlist a practice "audience" to give you feedback, all the better. And it never hurts to record your practice sessions so you can see what you need to work on.
Janell and PowerSpeaking CEO Carrie Beckstrom talk about the benefits of practicing out loud in this Live! clip . . .

They highlight several key points we emphasize in our workshops:
🔹 Writing your "script" is only half the job of preparation, as saying it out loud is essential
🔹 The physical experience of practicing out loud is the best way to really master your content
🔹 This kind of practice allows you to experiment with saying things differently and prepares you to be more flexible in your delivery onstage
Before we close, let's look at common mistakes conference speakers make.
Avoid Common Mistakes
In that same Powerspeaking Live! on high-impact conference speaking, Rebecca and Bonny Shapira, Cisco's Corporate Event Planner, shared what they see as the most common mistakes conference speakers make, plus a few tips on how to avoid them . . .

A few of my favorites:
🔹 Don't talk too fast; slow down and speak clearly to let your audience digest the information
🔹 Don't create too much content for your allotted time (or you'll feel the need to speed through it)
🔹 Don't read verbatim from your slides (they should be used only to summarize and/or illustrate what you're talking about)
Final thoughts . . .
Last year I had the honor of giving the opening welcome at the Women of Silicon Roundabout Conference in London. The theme was the importance of resilience in the face of ever-changing technology.
The first thing I did was hold up the beloved children's book, "Going for a Bear Hunt" by Michael Rosen and Helen Oxenbury, and asked how many had read it. Quite a few hands went up, as many either had it read to them as a child or have read it to their own children.
I summarized the story, about a family that goes looking for a bear. They run into many obstacles in their path, like a swamp, a huge boulder, and a stream. Each time, they had to find a way under, over, around, or straight through the obstacle. Eventually, they found a bear.
Because the theme of the conference was resilience, my point was, if you find a giant boulder in your path, don't just stand there and stare at it. Find a way to get beyond it. I can't tell you how many people came up to me afterward to share how they loved the message of that book!
So, whether you're trying to adapt to change or get beyond whatever is in your way of delivering a high-impact conference talk, persevere. Learn from the best, and promise yourself never to deliver a presentation or talk you wouldn't want to sit through yourself!
Join Us in Conversation . . .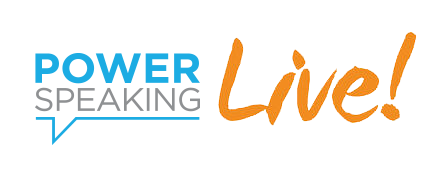 Upscale Your Interviewing Skills
Thursday, October 19th, 2023, 9-10:00 a.m. PT/12-1:00 p.m. ET/5-6:00 p.m. BST
Is it time to take your job interviewing skills to the next level? Whether you're looking to move to another company or be promoted from within, this month's Live! conversation is for you.
PowerSpeaking CEO Carrie Beckstrom will be joined by expert panelists to share insights and tips to help you better prepare for and ace your next job interview.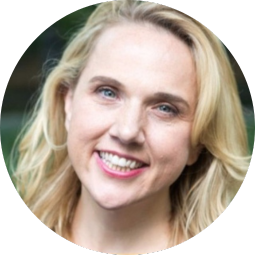 Pamela Skillings
Co-Founder & Chief Product Officer/Chief Coach, Big Interview/Skillful Communications, Inc.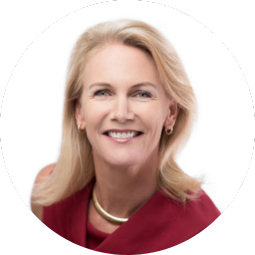 Rita Williams
Master Facilitator and Coach, PowerSpeaking, Inc.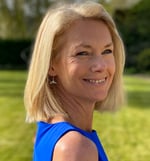 About the Author
Sarah Palmer, Power Speaking, Inc. Director of Business Development, EMEA
After an impressive career in law, as well as sales and marketing in the pharmaceutical industry, Sarah Palmer found her passion in motivational coaching, training, and development. She is PowerSpeaking's European business affiliate extraordinaire. Sarah holds a law degree from Nottingham Trent University, UK and lives outside of London. She is also certified by the International Coaching Federation.