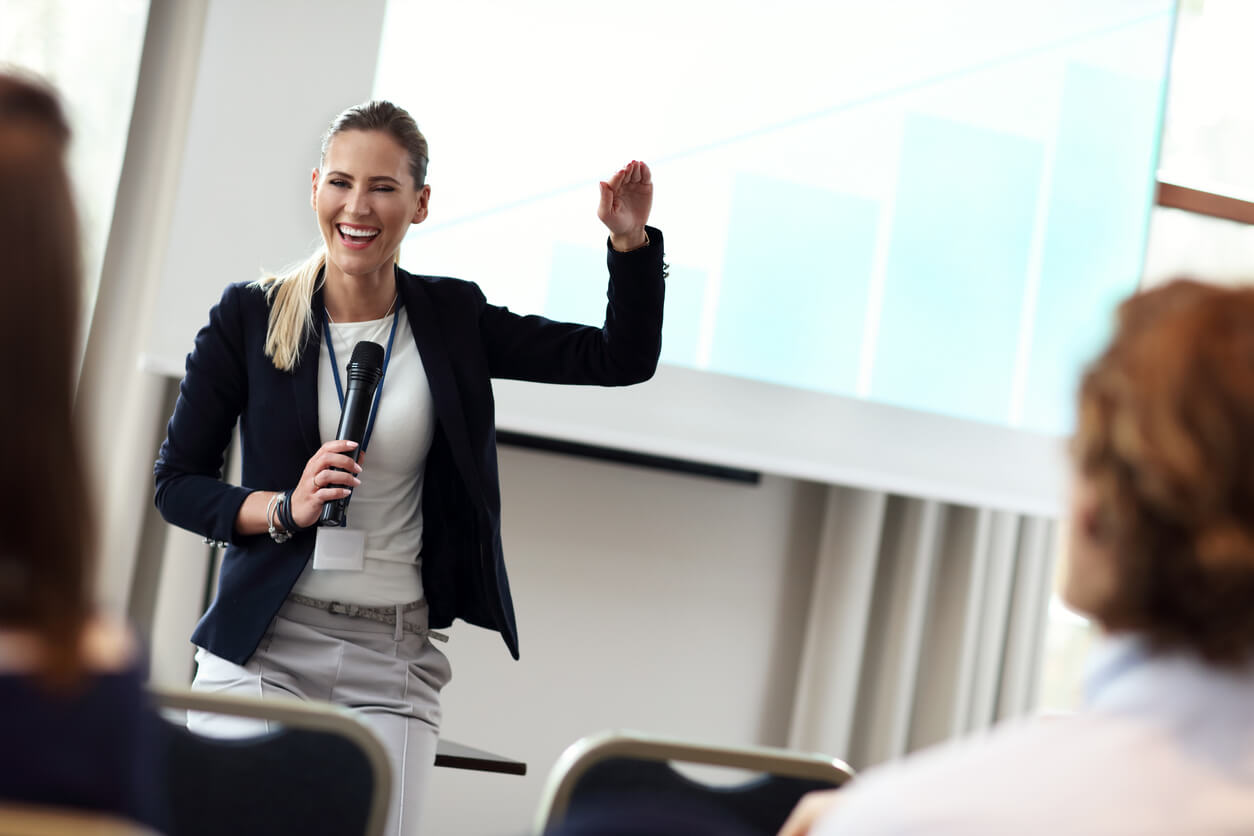 "What you do speaks so loudly that I cannot hear what you say." —Ralph Waldo Emerson
If you're preparing to make a presentation or give a talk, it's likely you do what most people do: focus solely on your content. While what you have to say is definitely key, how you say it—through nonverbal "language"—is a lot more important than you might think.
As a matter of fact, there's a lot of research out there that says anywhere from 50 to 90% of the impact you have on people is a result of nonverbal communication. Your posture, gestures, facial expressions, and the tone and cadence of your voice, play a huge role not only in getting your message across to an audience, but also, in engaging them, building trust, and increasing your credibility.
So, what can you do to bring your nonverbal delivery to the next level?