If you are feeling apprehensive about public speaking or presenting, typically at the root of the anxiety is fear of embarrassing yourself. With careful preparation and focus on delivery, it can be easy to avoid embarrassment in a monologue style presentation. But what about when you open up the floor for questions and comments?
Audiences can be tricky: Even if they're your peers, co-workers, or experts in a certain field, everyone has their own agenda and emotional logic. By giving a presentation and soliciting feedback, you are inviting a variety of different personalities to listen and comment on your work. Audience member responses can range from boredom to outright hostility for reasons that may be unclear to you. To conquer a difficult audience, follow these tips: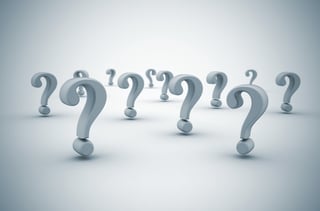 Build Empathy Ahead of Time
Even if you are presenting to a room stuffed with hundreds of people, it is still possible to research the basic profile of audience members ahead of time. Ask yourself: Who will be watching my presentation? What kind of background do they have, and how does their background relate to my own? What kind of political agendas are at play? From there, try and put yourself in their shoes. What would it be like to hear the information in your presentation for the first time? By asking these questions, you can build empathy and understanding, which will help you stay cool if you run into hostility or skepticism.
Know Your Subject Inside and Out
It should go without saying, but when being pressed by a critical or hostile audience, knowing the subject of your presentation intimately is your best defense. The ability to speak authoritatively on things related to — yet outside the immediate scope of — your presentation could put an audience at ease.
Keep the Focus on the Presentation
When being asked questions, keep the agenda in mind. The agenda is your commitment to the audience. If you are pressed on a particularly complicated idea outside of the agenda, first validate the questioner, then reassert the scope of session — giving the questioner (and anyone else) interested the opportunity to follow up later. Your response might sound like this: "That's an important topic and I would like to explore that with you — and anyone else that is interested! Unfortunately, that is not the focus of my presentation today but if you'd like to discuss this further, I'll stay after this session so we can delve into this idea." That kind of response can help redirect conversation quite well.
Assert and Reassert
Whether it's confusion, hostility, or boredom, negative audience responses are often born out of confusion. They may be unintentionally or purposely misinterpreting implications of your work or simply unsure of the details. Practice being able to explain your work in a different language, simplifying as needed. If you observe a misinterpretation, don't chastise. Instead, politely apologize for the confusion and reassert your data concisely and carefully, putting emphasis on the information that you felt wasn't picked up last time.
Take Control of Q and As
When you open up the floor for questions, typically there are a few individuals who may be more outspoken than others. This is to be expected and some degree of responding to their questions is warranted. However, Jeremy Bailenson, PhD, a Stanford University psychology professor, cautions against letting a particularly fixated audience member monopolize the talkback session. "Remember that you're performing for the group, not for a few outspoken individuals," he told the American Psychological Association. If you feel that an audience member isn't ceding the floor for other questions, politely assert that you appreciate their interest but that you would like to hear from a variety of different voices and that time is limited.
Don't Take It Personally -- Even if It Is Personal
Occasionally, you may run into a particularly negative, hostile audience member. Whether their hostility is born out of an objection to an aspect of your work or simply a personal grudge, their bad attitude can be infectious and create a mood of discomfort felt throughout the venue. It is very important that you do not respond to their hostility in a personal way -- even if it is directed at you personally. The goal of these disrupters is to create a situation where you lose your cool. Remain politely detached, acknowledge their contributions to the conversation, and move on quickly.
You can't anticipate every troublemaker that may find themselves in your audience, but by focusing on preparation, poise and authority, you can take control of the situation and overcome audiences' challenges.
Related Blog Posts: Learn How Buzz & Acronyms can Ruin your presentation, Master Tough Questions in Four Steps, How Can You Maintain Attention?
Join Us in Conversation . . .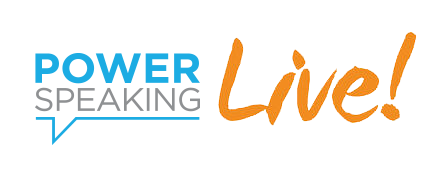 Use Your Voice to Make a Difference
Thursday, April 20, 2023, 9-10 a.m. PT/12-1 p.m. ET
Becoming a clear, confident, compelling communicator can empower you to make a difference in your community, contribute to a cause that moves you, and inspire others to do the same.
Join us as CEO Carrie Beckstrom hosts a panel discussion about communication strategies we can all employ to find our voices and contribute to making this a better world.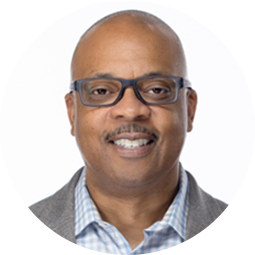 Kevin Yates
Owner, L&D Detective™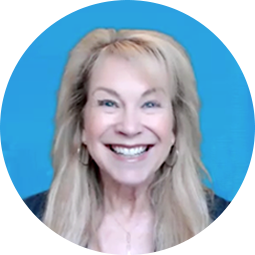 Carrie Beckstrom
CEO, PowerSpeaking, Inc.
About the Author
PowerSpeaking, Inc.