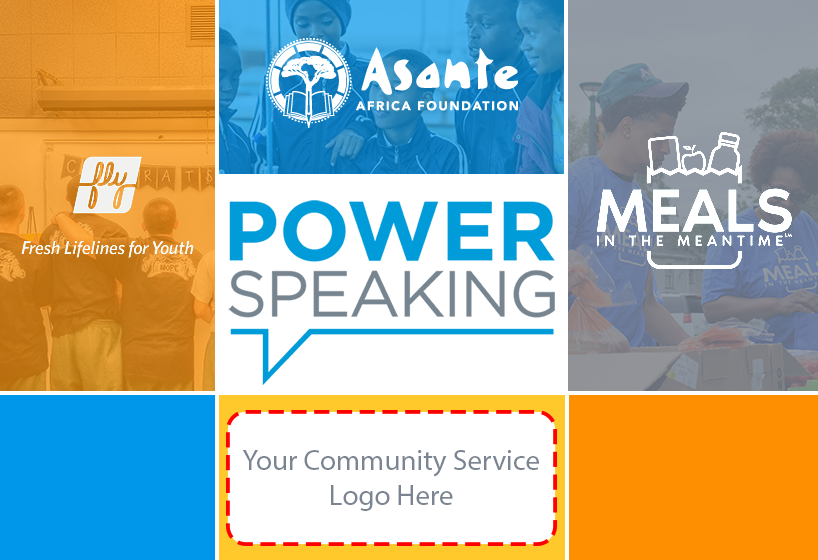 I've said over and over throughout my career that improving your communication skills is a lifetime journey. You can never refine them too much.
The way in which you present yourself largely influences how you are perceived, which of course has an impact on your overall success. Take Steph Curry for example. He is arguably one of the best basketball players in the world (THE best in my opinion) and yet he doesn't rest on his laurels. Intense, constant practice is one of the keys to his success. Despite his world-class skills, he never stops refining and perfecting his craft.
As I've matured and as the world has become more complex, issues more urgent, threats more daunting, I've realized that perfecting this superpower is more important than ever.
It goes beyond advancing your own career and the company or business you represent or own. Of utmost importance, in my opinion, is learning how best to use your voice to make your community—and the world—a better place by crossing the divides.
We can't possibly offer a single formula for doing that in a single blog. But we can offer some pretty compelling strategies to get started or to advance your efforts, depending on where you are on your personal journey.
In this blog, we share powerful insights and practical tips on how to elevate your communication skills to make a difference in your life's work, communities you serve, and causes you cherish. Much of the wise council comes from a recent PowerSpeaking Live! panel discussion, "Use Your Voice to Make a Difference," in which the panelists and I talked about best-practice communication in community service.
You'll hear from these expert panelists: Kevin M. Yates, Founder of Meals in the Meantime; Christa Gannon, Founder of Fresh Lifelines for Youth; and Geoffrey Kasangaki, Uganda Country Director, Asante Africa Foundation.
Plus, we include additional resources we think you'll find valuable.
Let's get started . . .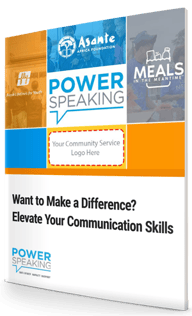 Don't have time to read the whole guide right now?
Let us help you succeed with our guide on Want to Make a Difference? Elevate Your Communication Skills. Get the PDF version that you can save to your desktop and read when it's convenient for you.
(Direct Download, No form required):
Content:
Welcome All Perspectives
If you want to make a meaningful difference in a community or for a cause, you need to build strong relationships. When people know you value and encourage all viewpoints and are willing to change your opinion in service of the best solution, they will trust you.
Listen to Kevin describe his journey to becoming a leader who encourages an authentically collaborative approach to solving problems and advancing the best ideas:

I love these key pieces of advice:
🔷 Release the need to always be the one with the best ideas
🔷 Demonstrate that you're not only willing to listen to other perspectives but also, to act on them
🔷 Be willing to sit with and learn from constructive conflict
Speaking of listening skills, let's dive a little deeper . . .
Listen Deeply
Have you ever found yourself half listening to someone because you were more interested in what you wanted to say next? It's common, but a habit worth breaking.
Genuine active listening is one of the most important communication skills to master.
Listening deeply means your goal is to understand, not to dominate in an exchange of viewpoints.
Listen to Geoffrey share thoughts on the impacts of strong listening skills in community-service work:

I especially appreciate these points:
🔹 To listen deeply, you can't be focused on what you want to say next
🔹 Authentic, active listening is the best approach, but it takes practice to do it well
🔹 The best solutions are found, and the strongest relationships are built, when you listen to learn what the community is experiencing, as they might be faced with realities you couldn't have imagined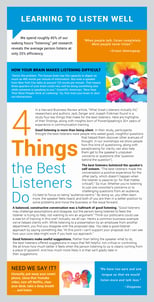 Here's another resource to help you polish your listening skills, our "4 Things the Best Listeners Do." The insights and tips are based on research published in a Harvard Business Review article, plus PowerSpeaking's experience in helping people become better communicators and presenters.






When you're working to better a community or advance a cause, you often work with people who have passionate viewpoints, conflicting agendas, and biases or blind spots.
Let's look at ways to handle those challenges . . .
Find Common Ground
Where better to start—or redirect—a challenging conversation than a single point where people agree?
As an example, listen to Christa talk about how she works with potential donors to help them understand the clients she serves:

I absolutely love her phrase, "Strong opinions loosely held," as a way to be true to your passions and opinions, but at the same time, be open to shifting in the face of new information or a different perspective.
Her key advice is priceless:
🔹 Enter conversations to be curious, not to win
🔹 Assume there's something you don't know about others' realities or perspectives, and make it your job to uncover it
🔹 Especially in difficult conversations, start by finding where you have common ground, and build from that
Next up, another essential communication skill: storytelling.

Honor the Stories
At the heart of any community-service work or cause is a pressing need for change, for action.
Authentic, compelling storytelling is often the most effective way to raise awareness, overcome obstacles, and inspire people to help.
In this Live! clip, Christa shares some deeply insightful advice about the power of stories and how to honor those you're trying to help . . .

Here are a few tips that are especially meaningful to me:
🔹 If it's your job to tell others' stories (say, in the process of fundraising), use a strength-based, rather than a less-than approach. Honor the dignity of the people you're serving by leading with what their strengths and potential are, then share the challenges they've faced and the current need
🔹 Where possible, empower people to tell their own stories. But be sure that they're emotionally ready to do it
🔹 Prepare listeners (for example, potential donors) to receive the stories, whether it's you or your community members telling them. As Christa explains, sometimes people carry false assumptions or biases about marginalized groups, which cause them to say offensive things
There are many things to take into account with storytelling. If you'd like to learn more about why stories are so important to getting your message across, how to organize and tell stories effectively, and more, check out our blog, "Engage Your Audience With Powerful Storytelling Techniques" and our Powerful Storytelling™ program.
Finally, let's consider how elevating your communication skills can help you recruit and retain the people who help your organization reach its goals . . .
Inspire and Empower Volunteers
It's a rare nonprofit or community organization that can afford a fully paid staff to get the necessary work done. Volunteers are essential.
All of the communication skills we've talked about so far apply, but to recruit, orient, and keep volunteers, there's more to think about.
We found a lot of good advice on VolunteerMatch. Here are two of their quick tips for recruiting volunteers :
"Consistency is Key. You don't need to post every day or on every platform, but pick what works for you and keep it up! Individuals will start expecting your posts, and the seed you planted about volunteering will begin to grow. Be sure to include consistent calls to action. Every time you share something related to volunteering, include a link to sign up. (7 Ways to Level Up Your Social Strategy to Recruit More Volunteers)
Avoid Jargon And Be Specific. Unless the position you're recruiting for requires a highly skilled individual, avoid using complicated and unnecessary jargon, especially when onboarding new volunteers with little-to-no experience. This could confuse or disengage potential contributors who may not understand your lingo. Simplify whenever possible! (5 Strategies for Effectively Communicating With Volunteers)"
Once you've recruited volunteers, you want to retain them. Geoffrey shares some great advice about the essential, ongoing communication needed. . .

Clearly, Geoffrey has learned what key communication works best:
🔹 Ensure volunteers are aware of and aligned with your vision and mission
🔹 Make clear how their work with your organization will benefit them
🔹 Help them feel valued and create an environment where they feel they belong
Final thoughts . . .
From climate change to youth at risk, from human rights to the diversity of life on earth, there is so much work to be done. To make this a better world, we need to elevate the dialogue. To get the work done, we need to communicate in ways that show compassion, a commitment to authenticity and truth, and a willingness, as Christa said, to find common ground.
In whatever ways you're giving to a community or cause, I hope the insights we've shared help you make an even greater impact.
I'd love to hear from you. What communication strategies have you found most effective in advancing your cause and finding common ground?
I'd like to leave you with something actress and longtime UNICEF ambassador Audrey Hepburn once said:
"As you grow older, you will discover that you have two hands—one for helping yourself, the other for helping others."
Join Us in Conversation . . .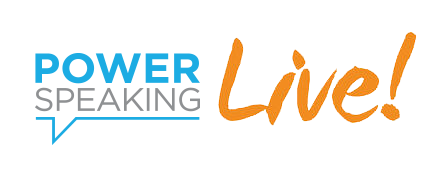 Upscale Your Interviewing Skills
Thursday, October 19th, 2023, 9-10:00 a.m. PT/12-1:00 p.m. ET/5-6:00 p.m. BST
Is it time to take your job interviewing skills to the next level? Whether you're looking to move to another company or be promoted from within, this month's Live! conversation is for you.
PowerSpeaking CEO Carrie Beckstrom will be joined by expert panelists to share insights and tips to help you better prepare for and ace your next job interview.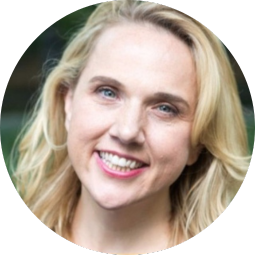 Pamela Skillings
Co-Founder & Chief Product Officer/Chief Coach, Big Interview/Skillful Communications, Inc.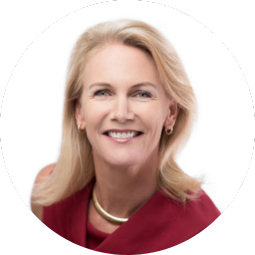 Rita Williams
Master Facilitator and Coach, PowerSpeaking, Inc.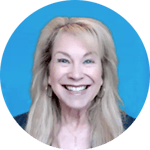 About the Author
Carrie Beckstrom
Chief Executive Officer, PowerSpeaking, Inc.
Carrie is passionate about leading the PowerSpeaking, Inc. team in helping organizations—at corporations like Genentech, eBay, Autodesk, and Gilead Sciences—develop powerful communication skills that inspire people and get results. "Our purpose is to make great people even greater at what they do every day. That includes becoming effective global communicators who build positive relationships and drive business forward." Prior to joining PowerSpeaking, Carrie enjoyed more than 30 years' experience in the learning and development industry, where she led award-winning teams.