It can be easy to fall into the trap of thinking that hard skills are all you need to succeed in your professional life. It makes sense on a certain level: Why else would you spend all that time pouring over technical manuals, sifting through data, and testing your theories if it wasn't what employers are looking for? With technology changing so fast, what could be more appealing than someone who understands innovation inside and out?
The answer: Someone who can explain and educate about technology and innovation. While hard technical skills are certainly in demand and may get you in the door, it is your soft skills related to communication and collaboration that will aid you in continuing professional development. For subject matter experts, the ability to communicate complex ideas with non-technical peers is crucial. With that in mind, here are a few tips for tech experts from prominent TED speakers about improving communication: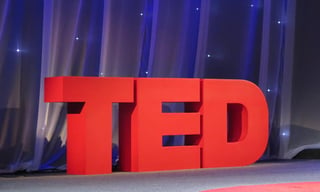 Do the Math to Reach Understanding
Melissa Marshall has made a career working with scientists and other technical experts to help present to civilians, and her TED talk "Talk Nerdy to Me" tries to frame the challenge in terms of a solvable problem.
"Take your science, subtract your bullet points and your jargon, divide by relevance — meaning share what's relevant to the audience — and multiply it by the passion that you have for this incredible work that you're doing, and that is going to equal incredible interactions that are full of understanding," Marshall says in her talk.
What Marshall is getting at is that science and technical know-how can be an intriguing "wonderland," albeit one that the person you're talking may have never encountered before. To help non-technical audiences understand the ideas you're imparting, consider their frame of reference and the things they might find most fascinating, and lead with those elements.
Learn to Listen
In Julian Treasure's talk "5 Ways to Listen Better," the sound expert cautions that we as a culture are "losing our listening." What Treasure means is that, while we are good at hearing sound around us, we often neglect to truly listen and understand the meaning of words. This can be a particular challenge for technical experts, who often start with the assumption that they know more about a topic than those they're speaking to. However, the vital lesson when it comes to listening to peers isn't always learning about a new technical aspect: rather, you can learn a lot about the way people communicate and what kind of language they take to best.
Be Vulnerable
Self-described "researcher storyteller" Brené Brown advises presenters to not fear vulnerability — as upsetting as it may be — and embrace it as a tool of connection and a vital part of communication.
"Vulnerability is the core of shame and fear and our struggle for worthiness, but it appears that it's also the birthplace of joy, of creativity, of belonging, of love," Brown states plainly.
Technical experts may struggle with conveying vulnerability since it may feel like calling their expertise into question. In reality, vulnerability actually reinforces expertise: It implies that even as an expert, you are open-minded, thoughtful and humble enough to trust those around you, a key aspect of collaboration.
Foster Analog Connections
Part of what can leave tech experts disconnected with their peers is overly immersing them in the digital world. True, this may be where you feel most comfortable and have the most knowledge, but as cultural analyst Sherry Turkle warns, substituting in-person interactions and relationships for digital ones can have a toxic impact on emotional health and communication prowess.
"We're getting used to a new way of being alone together," Turkle says. "People want to be with each other, but also elsewhere — connected to all the different places they want to be. People want to customize their lives."
This "customization" she speaks of often takes the form of "cleaning up" and "controlling" the conversation in a way that makes us feel safer. But in essence, this undermines the lessons of Brown and Treasure — it pushes vulnerability and listening off to the side. Relying purely on digital interactions compromises our "capacity for self-reflection" — it helps us avoid the terrors of intimacy while still giving us the feeling of connection. It limits risk, yet in doing so, limits reward. Turkle urges that we seek ways technology can lead us back to our "real lives," using it to supplement in-person interactions, not supplant them.
The lessons of these experts are invaluable for anyone seeking to bridge the gap between technical knowledge and stronger communication. By being open to listening and collaboration, embracing vulnerability, and focusing on communicating in person, technical experts can be just as impactful and engaging as seasoned presenters.
Related Blog Posts: Techniques from the Stage: Actors' Advice to Presenters, Behind the Scenes of TED Presenters, Stealth Strategies for Calmer, More Confident Presentations
About the Author
PowerSpeaking, Inc.