Our colleague and senior PowerSpeaking, Inc. Trainer, Reci Schmellick, recently had the honor of being the resident coach for a special Semester at Sea TEDx event. We asked her to reflect on her experience.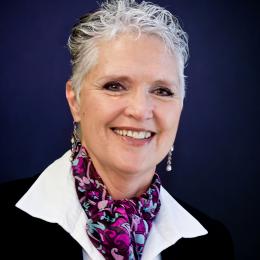 Brandon is working to create a gap year program for pre-freshmen at Stanford.
At the recent TEDx event: Ripples, Waves, and Wakes, we witnessed three presentations come to life from the stage through the world of art. Let me share three powerful messages of:
Dance
Jessica Chen is a choreographer who shares her powerful story of learning to walk again after a horrific car accident. Her powerful message of overcoming challenging obstacles was showcased through dance, for her, if she could dance it—then anything was possible. Through movement she shared her struggles after being injured. A takeaway message was that your body language has a dance of it's own when you are speaking.
Use your body with purpose. Illustrate your message with powerful specific hand gestures, choreographed movement, and a powerfully solid stance.
Music
Jeff Steitz is involved in an international non-profit apparel company, Serengetee, which takes him around the world. He shared a story from one of his trips to describe the power of music in tapping into memory. Jeff played an original piano composition drawn from his childhood memories. Because music evokes different reactions from each of us, he invited us to make our own connection through his melody.
Your voice has a musical quality. Just as a song of one note wouldn't be interesting, when you speak with vocal variation, you create music to the ears of your audience. Tell your story with varying tones as well as words.
Pictures
The presenters at the TED-x event shared images from their journeys. Christine Mahoney, Assistant Professor of Politics and Public Policy at The University of Virginia, shared images from the refugee camps where she had worked. Her message of innovation was powerful as she zoomed in on the faces of those whose lives are in limbo and yet are innovating to survive.
Photographs can convey a lasting and memorable message that words alone cannot. As you plan your next talk, think about the images you use as a visual aid. Be innovative in how you connect with your audience.
Use a variety of languages to enhance your message and make it more memorable!
What was the most memorable TED talk you have seen and what made it so? Please comment for the community.
About the Author
Reci Schmellick