As women continue to be more prominent on the world stage, we find powerful lessons in their inspirational speeches. PowerSpeaking, Inc. CEO Carrie Beckstrom introduces three women who demonstrate how to move an audience and have an impact.
Note: Videos are fewer than five minutes each.
Former First Lady Michelle Obama
Like all powerful speakers, Michelle has it all: clarity, confidence, and courage. Add to that a healthy dose of compassion, passion, and honesty, and you have her moving speech at the Democratic National Convention. As you watch the video clip, notice her clear, plain language. Listen to how she modulates her voice as she moves from point to point. Her eye contact, gestures, and cadence all align powerfully with the messages she delivered.
Congresswoman Alexandria Ocasio-Cortez
If ever there was a courageous, hard-hitting speech delivered with grace and clear-eyed composure, it was Congresswoman Ocasio-Cortez's address to Congress in July. The clear, incisive thought process that defined her speech was impressive. Her "I am someone's daughter, too" is the kind of line you remember long after the speech is over because it so powerfully illustrated her message—and the feelings shared by so many other women. Notice how her measured, relatively slow cadence and the way she uses repetition not only reinforce her points, but also, give the audience time to absorb and reflect. Like Michelle, her eye contact and gestures add to her impact.
Education Activist and Nobel Peace Prize Winner Malala Yousafzai
As the youngest person ever to win the Nobel Peace Prize (she was 17), Pakastani activist Malala Yousafzai learned very early how to make a difference through speaking out on injustice. Her courageous, passionate focus—before and after being shot in the face at 15 by the Taliban for her efforts—has been to fight for equal access to education for girls and young women. In this video clip, she addresses the Canadian Parliament after being given honorary citizenship to that country in recognition of her work. She speaks with a relaxed, personable style, addressing different segments of the audience (men, women, the young girls of Canada) at various points in her speech. Above all, note how the vivid data she cites and the stories she tells make for a powerful, memorable speech.
While few of us are in the public eye the way Michelle, Alexandria, and Malala are, our work and the impact we can have on our companies and communities matter. And so often, the quality of our communication determines what we can accomplish. We hope these and other examples on our website of effective speaking help you find your voice, use it to reach your audience, and inspire them to act.
Of course, if you'd like more formal training, we'd love to see you at an upcoming, virtual PowerSpeaking, Inc. workshop:
Check out these and other upcoming workshops here.

On the journey with you,
Carrie Beckstrom, CEO and the PowerSpeaking, Inc. Team
Join Us in Conversation . . .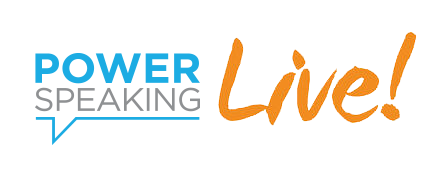 Goodbye Computer Screen,
Hello Conference Scene!
Tuesday, May 31, 2022, 8-9 a.m. PT
Wondering how best to re-enter the world of in-person conferences?
Please join host Carrie Beckstrom, CEO of PowerSpeaking, Inc. and a panel of industry thought leaders to discuss best practices for re-entering the conference scene, both as a speaker and an attendee.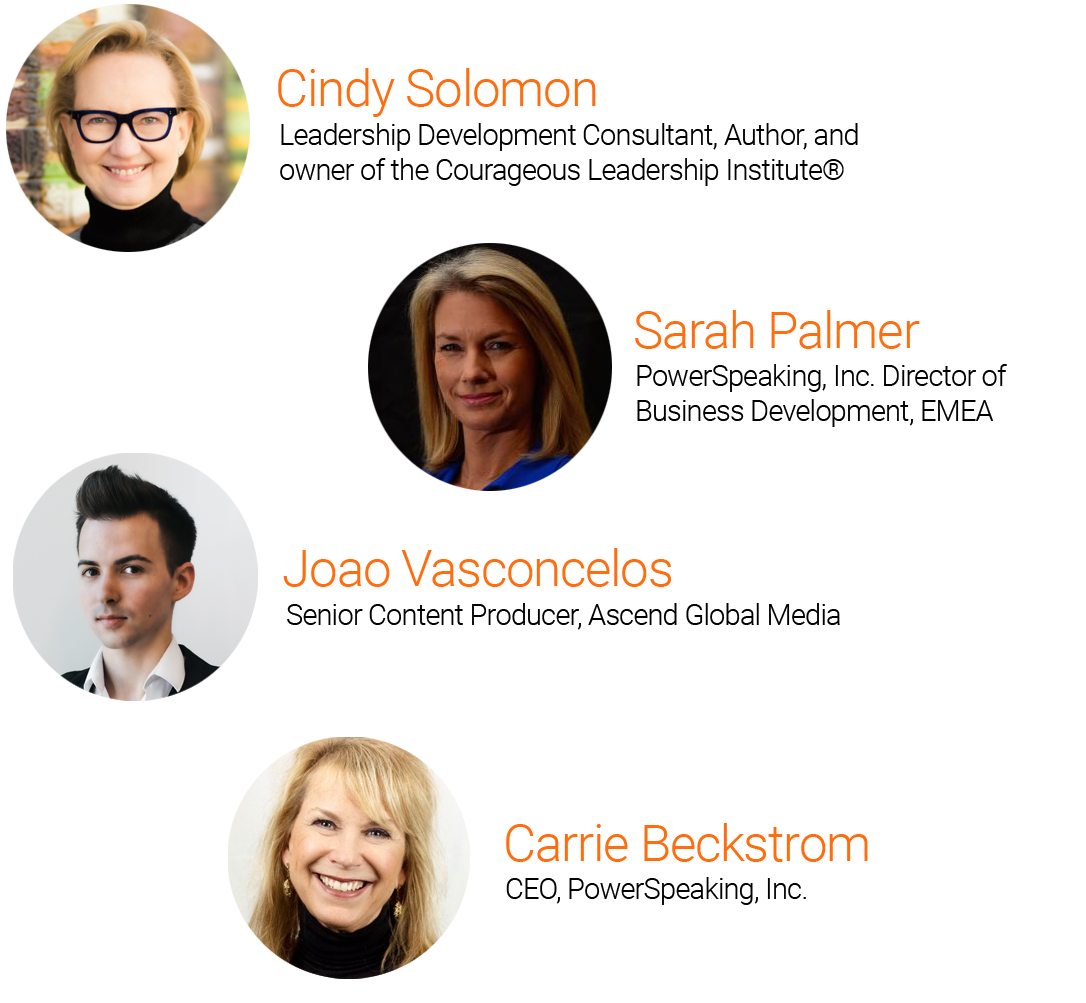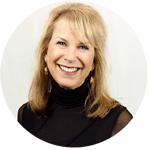 About the Author
Carrie Beckstrom
Chief Executive Officer, PowerSpeaking, Inc.
CEO Carrie Beckstrom and the PowerSpeaking team are passionate about helping organizations—at corporations like Genentech, eBay, Autodesk, and Gilead Sciences—develop powerful communication skills that inspire people and get results. Prior to joining PowerSpeaking, Carrie enjoyed more than 30 years' experience in the learning and development industry, where she led teams that made Training Magazine's "Training Top 125" 10 years in a row. Then, as now, she believes that "Our purpose is to make great people even greater at what they do every day."